Als oefening moest ik, samen met andere stagiairs, een WordPress plugin maken. Het uiteindelijke resultaat moest een werkende Dealer Map worden waarin je aan de hand van jouw/een locatie de dichtstbijzijnde dealers op een Google-Maps kon vinden.
Mijn taak was om de backend te maken, waar alle dealers en categoriën aangemaakt konden worden en waar je een JSON file kon genereren.
Er waren in totaal 5 pagina's:
Dealers overzicht pagina.
Dealer toevoegen/bewerken pagina
Voertuig categorie overzicht pagina.
JSON file generatie pagina
JSON file pagina
Op de Dealer overzicht pagina kon je alle aangemaakt dealers vinden met de naam en adres gegevens. Je kan vanuit hier op een dealer klikken om die te bewerken.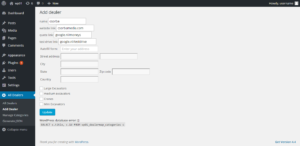 Verder is er een pagina om een dealer toe te voegen met input velden voor de adres gegevens. Door middel van een script van Google-Maps werd het land, de stad, de postcode etc. automatisch toegevoegd aan de hand van jouw input, zodat je niet alles zelf hoeft in te vullen.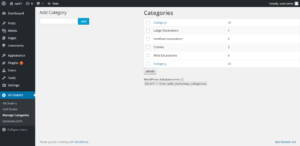 Daarnaast moeten alle dealers aan een categorie gekoppeld worden. Die kon je toevoegen via de categorie pagina.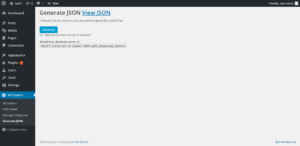 Tot slot kon je een JSON file genereren van alle opgeslagen dealers, die je vervolgens kon bekijken. Je kan kiezen of je de vorige JSON-file behoudt door een back-up daarvan te maken of niet. De JSON file werd gebruikt voor de front-end dealer-portal omdat JSON sneller/veiliger is dan MySQL.